French Drain Design and Installation
Oconee Irrigation And Landscaping offers design and installation of french drains, otherwise known as curtain drains. These are drainage solutions comprised of trenches filled with rocks and gravel, which can be designed to intercept surface water.
REQUEST A QUOTE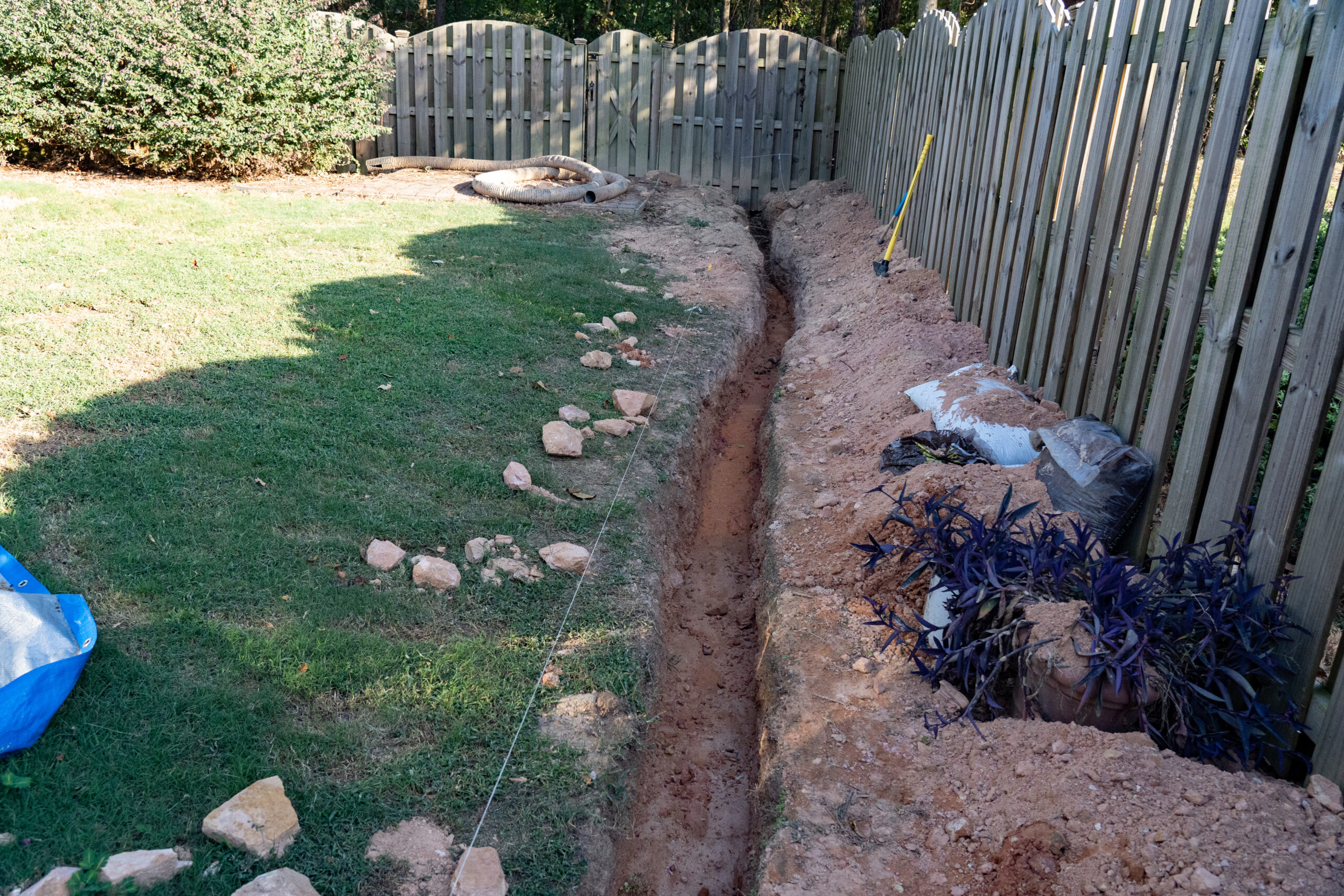 A French Drain Is the Best Way to Remove Excess Water from Your Property
If you're tired of standing in mud and water during the rainy season, it's time to do something about it! Oconee Irrigation and Landscaping can design and install a french drain system that will provide you peace of mind. This trench should be at least 12 inches deep and will divert excess rainwater to an area away from your home or business. We can also install perforated pipes along this trench for even more water removal power. There are two basic types of french drains: interior french drain systems (usually installed under the slab) and exterior drainage systems (installed outside). If there's not enough slope for your rainwater system to work, you may need to pipe the collected water into a basin in the basement. The sump pump can then lift it and send it up through pipes that connect with the storm drain system.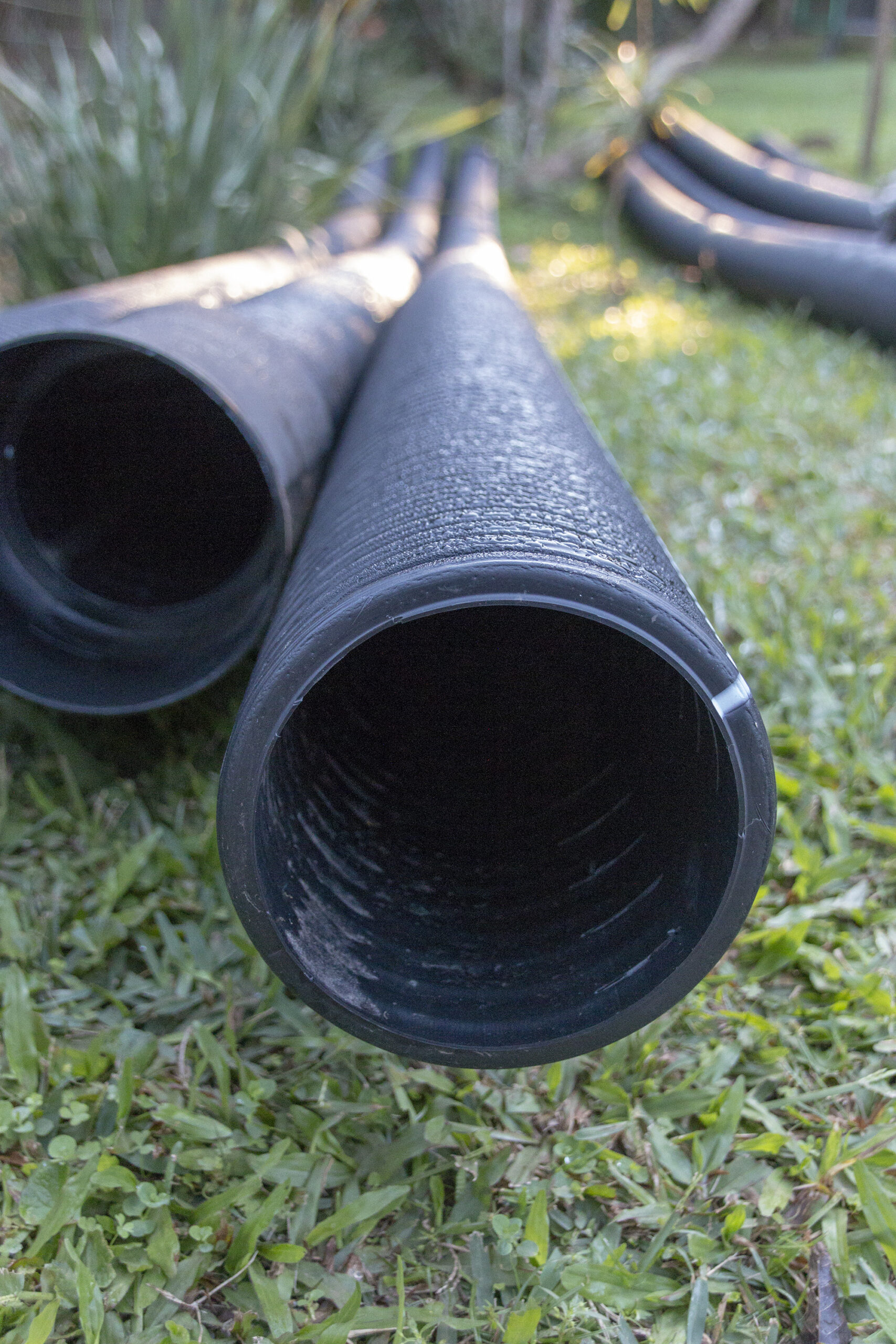 Stop Home Damage from Water Intrusion Today With a French Drain System
A French Drain is the best way to remove excess water flowing from your property. In wet weather, rainwater and melted snow can accumulate on sloped surfaces such as driveways, patios, and sidewalks. If this water doesn't drain away quickly it will flow downhill until it reaches an area of low ground where it collects in a pool which may overflow onto the home below or seep into the ground causing wet basements, damage to foundations, and other drainage problems.
A French Drain prevents this by directing surface water around your house instead of letting it collect at the base of your foundation – protecting you from costly repairs!
A French drain is an outdoor drainage system made up of drain pipes underground that carry away surface water from flat surfaces like driveways, sidewalks, patios, and other areas where rainwater may collect on sloped ground such as hillsides or embankments.
Benefits of French Drainage Systems
There are many benefits to installing french drainage pipe systems, including:
Reduce Flooding
French drains are a simple and cost-effective way to stop water damage in your home.
Get Your Lawn Back
Lawns that would otherwise be too moist can be transformed into gardens or children's play areas.
Cost-effective
French drains are relatively inexpensive to install and save you money in the long run.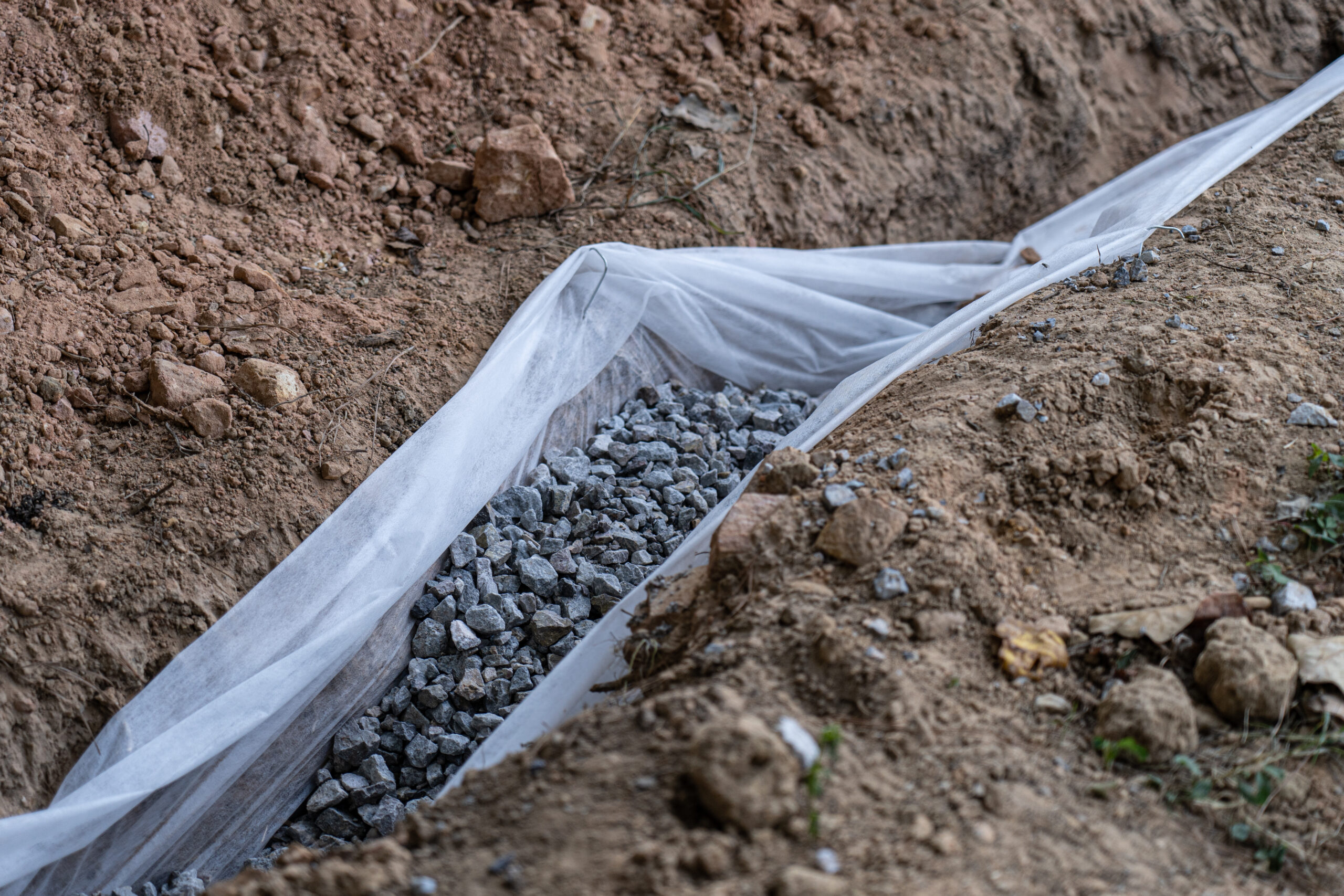 How Our French Drains are Built
After digging the trench our team of professionals adds a layer of gravel to the bottom of the trench. Then landscaping fabric is added and the drainage pipe laid down. We will then add another layer of gravel covering the pipe to the top of the trench.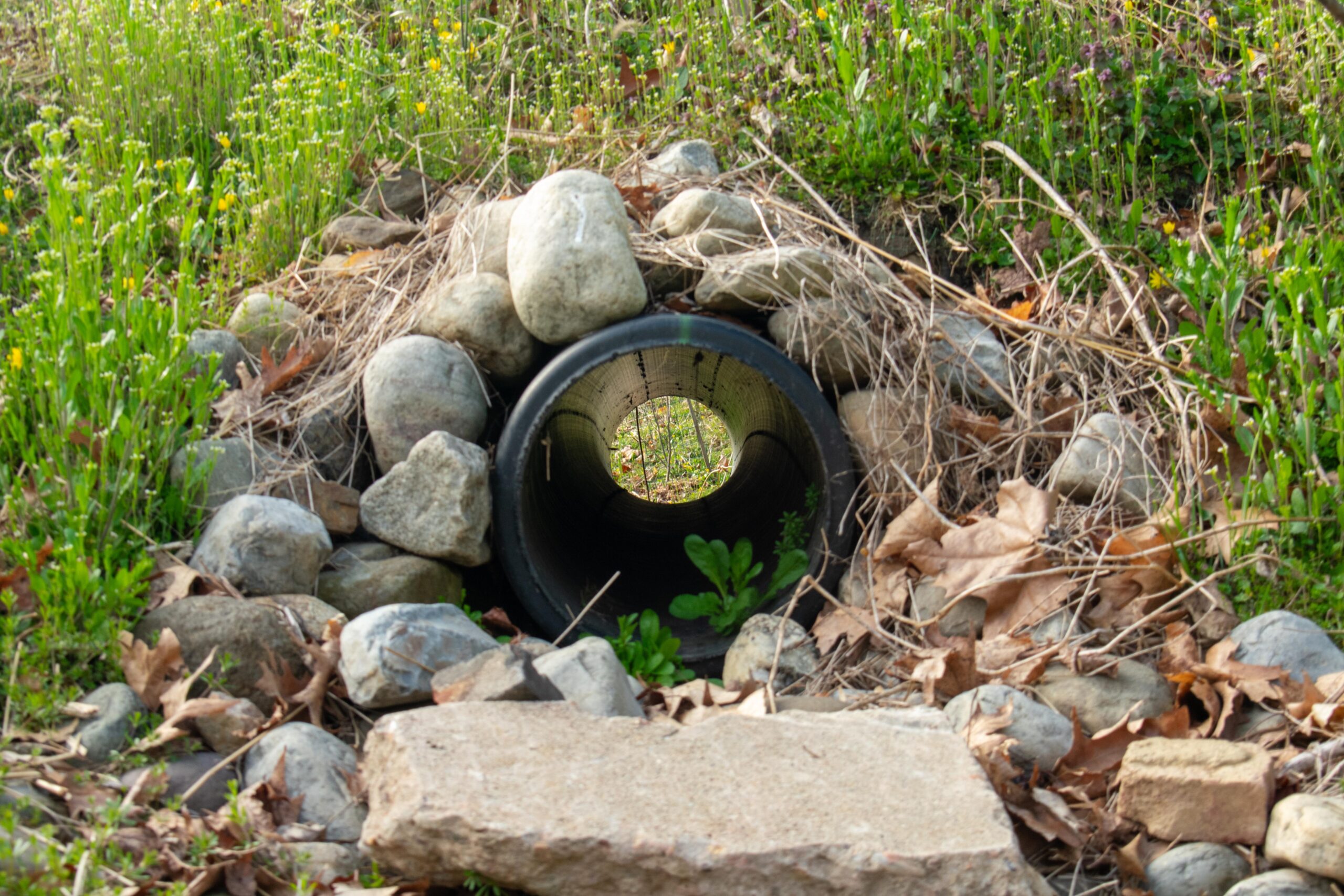 French Drains by Oconee Irrigation and Landscaping
French drains are an excellent solution for properties with excessive surface water. If you're looking to replace your old system, or if you just want a new one installed, reach out today and we can help! Our team of experienced professionals has the know-how in designing and installing french drains that will keep your property dry all year round; no matter what mother nature throws at it. Reach out today to learn more about how we can help you!
REQUEST A QUOTE
Testimonials
Our loyal customers are delighted to share their experiences with us. Check out what they have to say about our professional irrigation and landscape services.
Best in the business. Highly professional at a great price
Jonas Joselove , Facebook
We are extremely pleased with Oconee Irrigation. They were punctual, did a fabulous job, and made sure we understood the system. I highly recommend them!
Patty Krup , Facebook
Very knowledgeable, honest and definitely followed through on punctuality. They did a great job and were very conscious about their work.
Lee Woolbright , Facebook
Contact Us
(706) 480-9038
Call today to schedule a consultation with our team of experts to learn more about how Oconee Irrigation And Landscape can help you.