Rain Garden Design and Installation
Oconee Irrigation And Landscaping offers rain garden design and installation services as a stormwater management system that is constructed to capture runoff from impervious surfaces, such as roofs, driveways, parking lots, and more.
REQUEST A QUOTE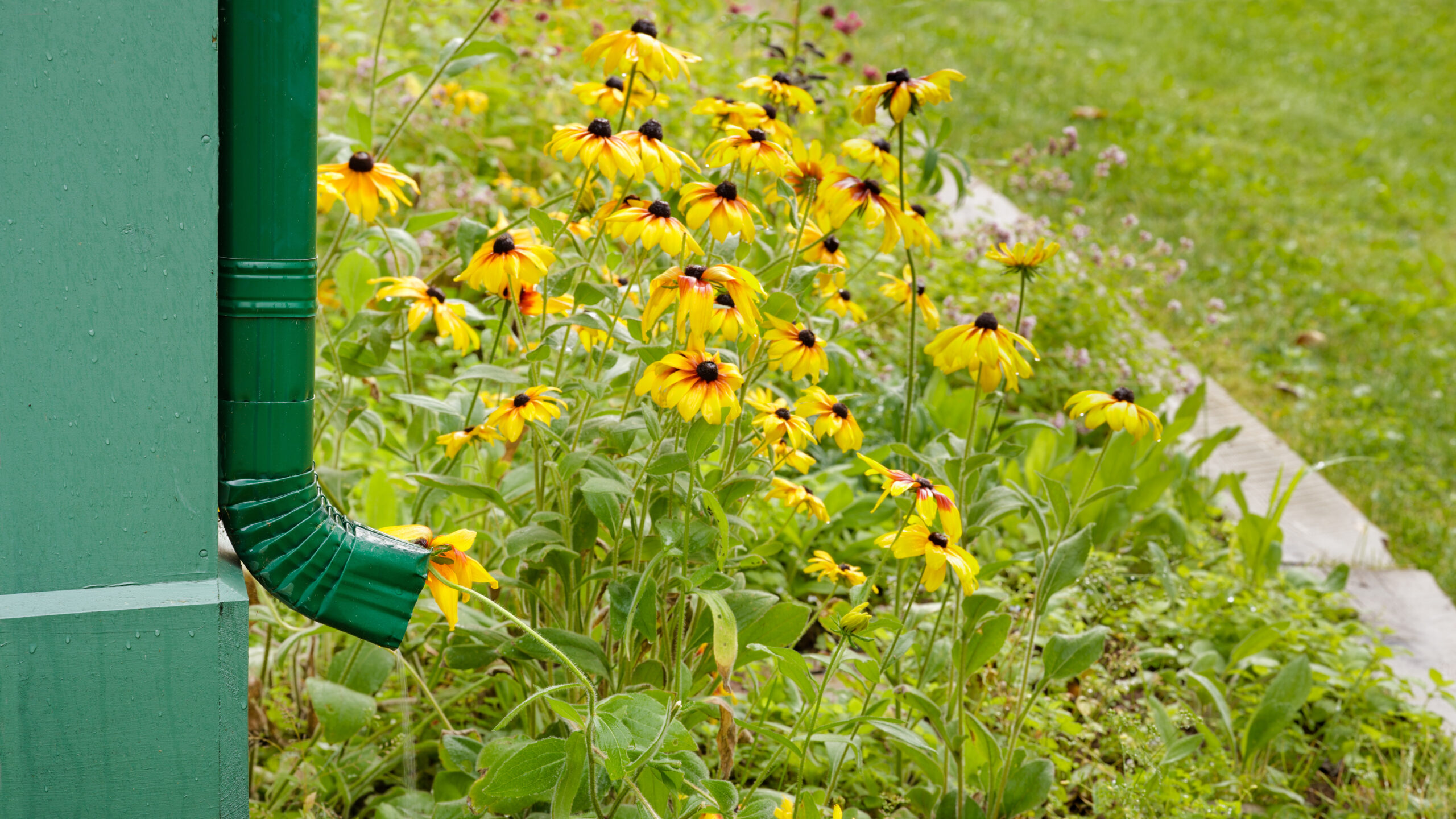 Rain Gardens – Good for the Environment, Good for Your Home's Landscape
A rain garden is a sustainable water capture system that helps to reduce the amount of water runoff and pollution entering our underground utilities, like stormwater sewers, and waterways. This type of landscaping design can be installed in both residential and commercial settings, but it's most popular with homeowners looking for ways to protect their property from flooding and soil erosion. These types of gardens are designed to be shallow depressions or basins that collect rain water. The design typically includes native plant species with deep roots which can tolerate wet soil conditions. The goal is for the garden to absorb rainfall before it enters our storm sewers and waterways. This reduces flooding, erosion, and pollution downstream by preventing sedimentation on riverbeds and providing habitat for wildlife upstream.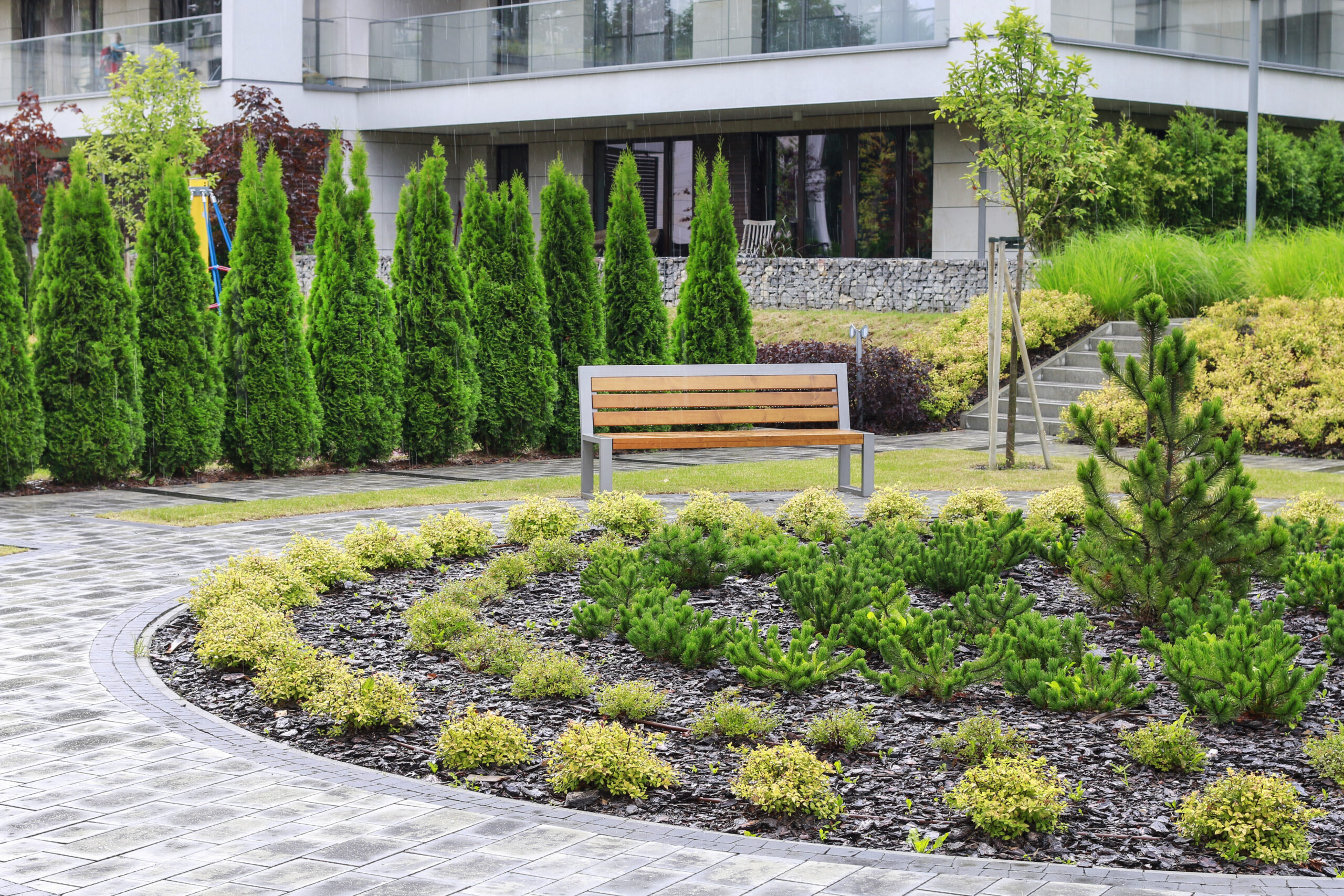 Professional Yard Rain Garden Design and Installation Services
We offer professional yard rain garden design and construction including consultation on site selection, soil preparation, plant selection, planting techniques, irrigation systems (including drip), mulching & stone placement. All work is completed by our skilled professionals who will ensure that your project looks beautiful year-round! We provide plants that will thrive in your rain garden. From drought tolerant to water-loving, we make sure you know what plant is best for the soil moisture of your particular space!Master Gardeners agree – the importance of choosing plants based on the environment cannot be stressed enough, From dry weather and low rainfall environments with well-drained soils, or wet climates and high precipitation rates where fertile ground retains a lot more liquid than others; it's important to think about how much water needs are met both during rainy seasons as well as periods between storms.
Benefits of Rain Gardens
There are many benefits to installing rain gardens as a water capture solution for your property, including:
Reduce Stormwater Runoff and Flooding
Rain gardens collect and use water that would otherwise be diverted to our already overrun stormwater sewers. (a rain garden soaks up at least 30% more water than a lawn)
Provides Erosion Control
Deep-rooted established rain garden plants, such as trees, shrubs, tall grasses, and wildflowers, help to reduce the amount of erosion caused by excessive amounts of stormwater runoff.
Improves Water Quality
Rain gardens filter out sediment and other pollutants that would otherwise flow untreated into nearby waterways by catching the first inch of runoff with the highest concentration of pollutants.
Provide Wildlife Habitat
 Rain gardens are vital for the survival of wildlife. They provide a refuge from deteriorating habitats and offer food at various times of the year when other sources may be scarce or nonexistent.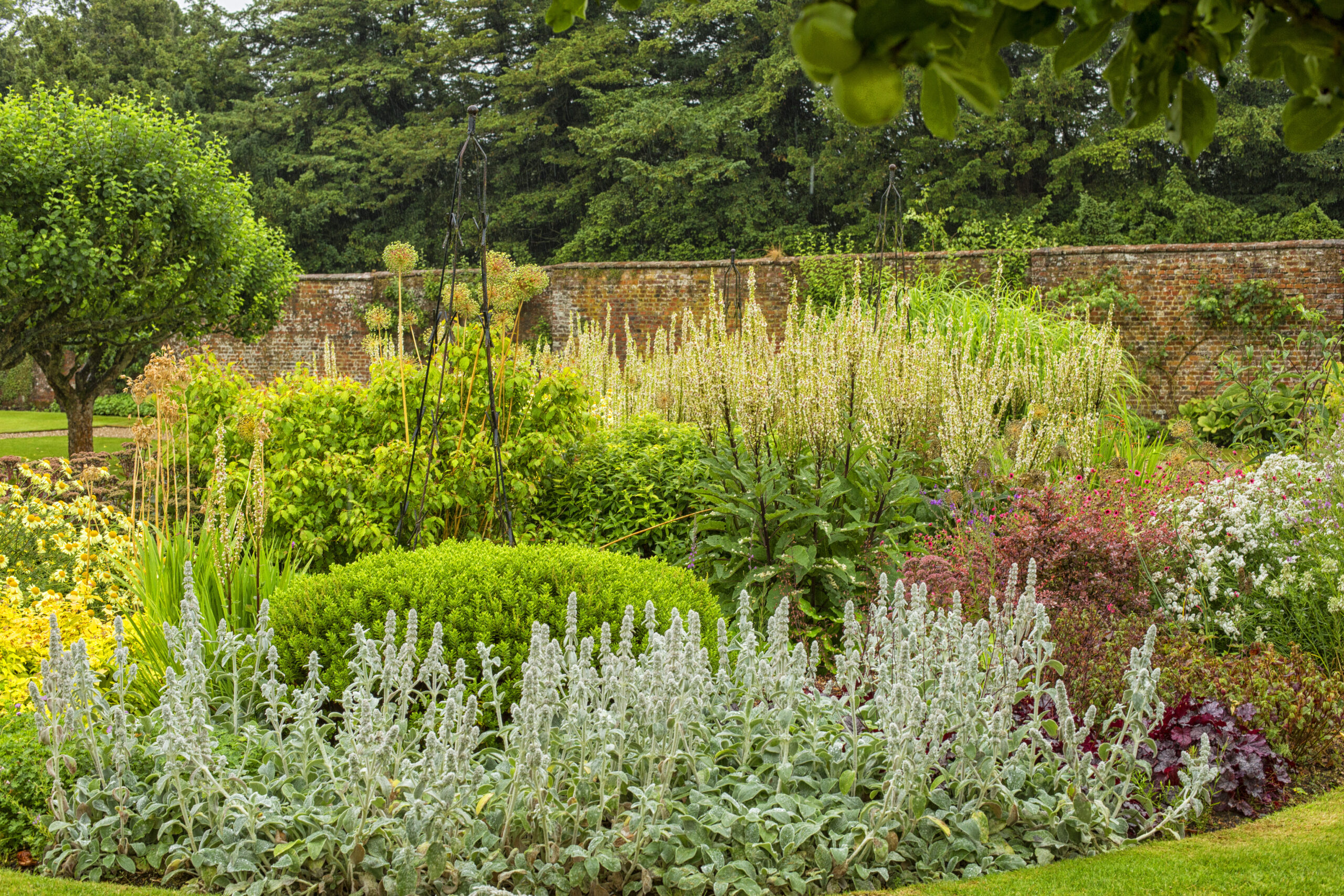 Rain Garden Landscaping by Oconee Irrigation and Landscaping
If you're looking for a way to improve the natural beauty of your property while also reducing stormwater pollution in creeks and rivers, rain gardens are an attractive option. Oconee Irrigation And Landscaping offers professional rain garden design and construction services throughout the NE GA area. Reach out today to learn more about this eco-friendly solution.
REQUEST A QUOTE
Testimonials
Our loyal customers are delighted to share their experiences with us. Check out what they have to say about our professional irrigation and landscape services.
Best in the business. Highly professional at a great price
Jonas Joselove , Facebook
We are extremely pleased with Oconee Irrigation. They were punctual, did a fabulous job, and made sure we understood the system. I highly recommend them!
Patty Krup , Facebook
Very knowledgeable, honest and definitely followed through on punctuality. They did a great job and were very conscious about their work.
Lee Woolbright , Facebook
Contact Us
(706) 480-9038
Call today to schedule a consultation with our team of experts to learn more about how Oconee Irrigation And Landscape can help you.