Expert Sprinkler System Installation Services
Oconee Irrigation And Landscape provides high-quality sprinkler system installation services designed to keep your lawn lush and hydrated throughout the year. We service Athens, Watkinsville, Statham, Winder, Winterville, and the surrounding communities with expert customer service and dedication. Ensure your lawn's sprinkler irrigation system is installed by the experts and call for an estimate today.
REQUEST A QUOTE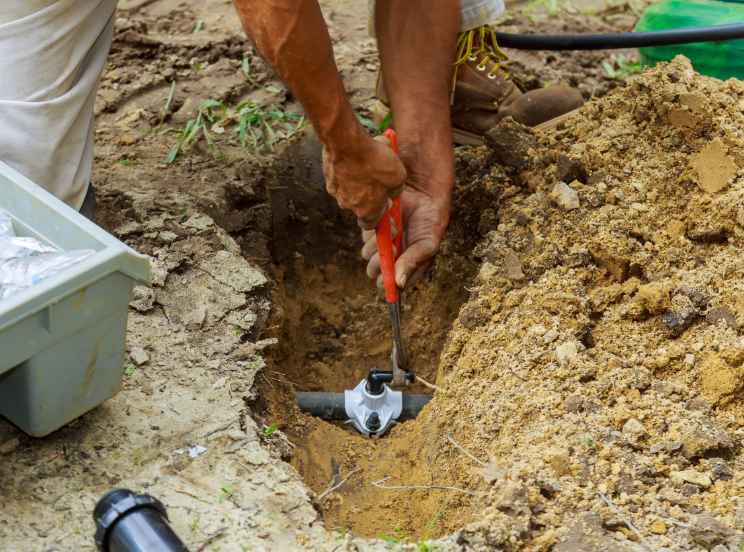 Sprinkler Installation in Northeast Georgia
Incorrectly installed or damaged sprinkler systems that leak and cause damage to your lawn are very common with DIY installations. If you notice a drop in water pressure from the sprinkler head or a sudden rise in water bills, our irrigation repair services are right for you. If you are ready to commit to the switch to high-quality automatic sprinkler system installation, our team is standing by to answer any questions you may have and prepare your estimate.
Gain Peace Of Mind Knowing Your Irrigation Systems Are In The Care Of The Experts At Oconee Irrigation And Landscape.
REQUEST A QUOTE
Lawn Sprinkler Systems
While many homeowners try to tackle this home improvement on their own, our team of sprinkler installation professionals is highly trained in lawn care techniques. The complexity of your system and the amount of water used will depend on the size and shape of your property. With different zone valves covering specific predefined areas, you are able to carefully manage your sprinkler system to get the best results while saving effort, water, and money.
Sprinkler System Design
The design aspect of your lawn's sprinkler system is far more complex than it may appear on the surface, far from simply digging a hole and hoping for the best. Our irrigation experts have years of experience in sprinkler system installation at your disposal. Prevent issues down the line by leaving it to the professionals.
Prepare The Area and Dig Trenches
The most laborious part of the sprinkler system installation process comes with the actual laying of irrigation PVC pipes. Utilizing proper placement of the sprinkler heads, valve boxes, and backflow prevention valves ensures the longevity of your sprinkler system and lawn. Our team's years of experience give your sprinkler system an advantage.
Set Your Automatic Sprinklers
Setting your sprinkler system to perform in specific areas at specific times of the day is a vital aspect of proper lawn maintenance. Our experts will assist you with determining the proper automatic sprinkler system schedule that will work the best for your lawn's unique hydration needs. Set yourself up for success and get your sprinkler calibrated correctly.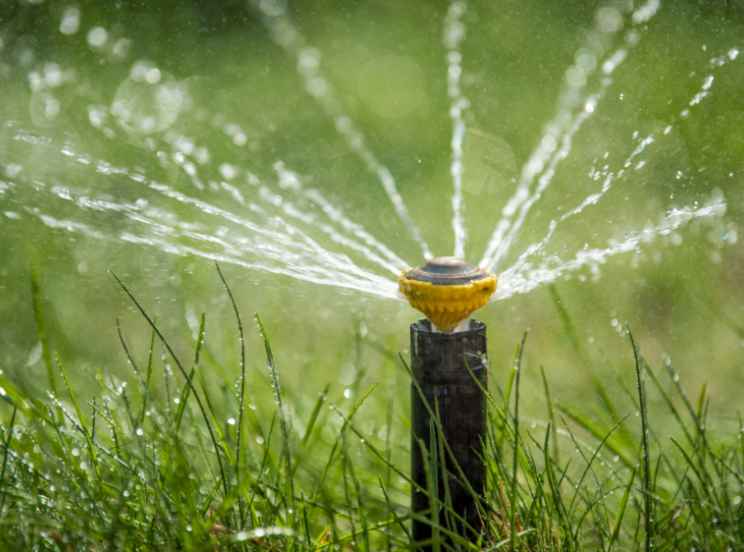 Installing a Sprinkler System
Oconee Irrigation And Landscape provides our Northeast Georgia community with high-quality sprinkler system installation and maintenance services designed to save our clients water, time, and money. Our expert team of experienced professionals is available to answer your questions and get you started on the path to lawn care freedom. Reach out to our office today by calling or filling out the form to request your no-obligation estimate.
REQUEST A QUOTE
Testimonials
Our loyal customers are delighted to share their experiences with us. Check out what they have to say about our professional irrigation and landscape services.
Best in the business. Highly professional at a great price
Jonas Joselove , Facebook
We are extremely pleased with Oconee Irrigation. They were punctual, did a fabulous job, and made sure we understood the system. I highly recommend them!
Patty Krup , Facebook
Very knowledgeable, honest and definitely followed through on punctuality. They did a great job and were very conscious about their work.
Lee Woolbright , Facebook
Contact Us
(706) 480-9038
Call today to schedule a consultation with our team of experts to learn more about how Oconee Irrigation And Landscape can help you.