Sod Installation and Maintenance Services
The sod installation and maintenance provided by Oconee Irrigation And Landscape provides Northeast GA with simple, fast, and quality service. Our team of sod installation professionals ensures your lawn is green and lush in no time. Save yourself time and sweaty work by bringing in the experts at Oconee Irrigation And Landscaping.
REQUEST A QUOTE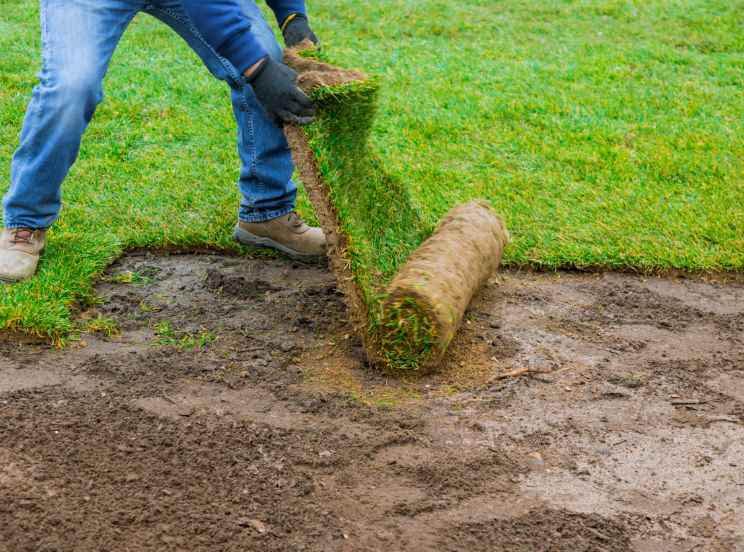 Sod Installation in Northeast Georgia
Many people assume that learning how to lay sod is a simple process, but that isn't exactly the case. It isn't simply buying sod from your local garden center and laying it out on the ground. Determining the piece of sod that will best integrate into your existing landscape, maintaining proper soil PH and drainage, and the sheer labor required to finish the job are all aspects of what goes into professional sod installation.
Gain peace of mind knowing your lawn is in the care of the experts at Oconee Irrigation And Landscape.
REQUEST A QUOTE
Our Expert Sod Installation Process
Our team of lawn care professionals takes pride in the attention to detail and care taken with each of our projects. From choosing the perfect species from the sod farm to performing a post-installation soil test to ensure the longevity of your new lawn – our team is dedicated to quality service for our customers.  We follow a specific installation process that takes into account the size of your project in square feet. This makes sure your lawn remains green for years to come.
Prepare The Law and Materials
To begin with, our team will measure the area, remove the existing grass and plant life, level the ground, and prepare the soil to receive new sod. We work with you to determine the perfect species for your lawn's unique needs. These steps ensure your sod takes well and stays happy and healthy.
Carefully Lay The Sod
We take the time to properly lay your sod by beginning with the longest linear footage and working our way out from there, staggering the rows for the cleanest appearance. Using a specialty sod cutter, to avoid unnecessary trauma to the grass, we separate and lay each piece so that it appears seamless.
Installation Aftercare
After your sod is installed, you will need to complete specific aftercare tasks including regular watering, and after a few weeks, your sod will require a starter fertilizer to keep it healthy. Our dedicated lawn care technician will provide you with a comprehensive schedule of your sod installation aftercare tasks.
Gain peace of mind knowing your lawn is in the care of the experts at Oconee Irrigation and Landscape
Request Free Estimate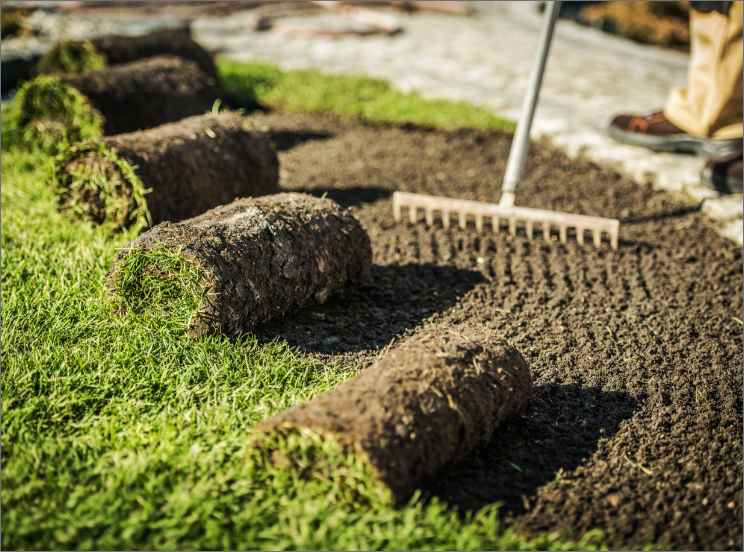 Quality Sod Installation Services
Our team understands the importance of maintaining a lush and beautiful lawn throughout the year. We pride ourselves in the years of loyal service provided to the residents of Watkinsville, Athens, and the surrounding towns. Reach out to Oconee Irrigation And Landscape to learn more about our sod installation services and get an estimate of what you can expect to pay for your project. Call our office today or follow the link below.
REQUEST A QUOTE
Testimonials
Our loyal customers are delighted to share their experiences with us. Check out what they have to say about our professional irrigation and landscape services.
Best in the business. Highly professional at a great price
Jonas Joselove , Facebook
We are extremely pleased with Oconee Irrigation. They were punctual, did a fabulous job, and made sure we understood the system. I highly recommend them!
Patty Krup , Facebook
Very knowledgeable, honest and definitely followed through on punctuality. They did a great job and were very conscious about their work.
Lee Woolbright , Facebook
Contact Us
(706) 480-9038
Call today to schedule a consultation with our team of experts to learn more about how Oconee Irrigation And Landscape can help you.